How To Market And Launch Your Book Now It's Ready For Sale
When working with an author or a new writer the first task is to answer that question 'How do I write a book?'. But once that question has been answered and the book has been written, edited, typeset, proofread and loaded onto whichever publishing platform they'd like (e.g Amazon, Kindle, Ingram Spark etc), the next question is 'How do I launch my book?'.
There are lots of ways to do this and many ways to spend your hard earned money but there are a few no or low cost, practical ways in which you can launch your book and start to market and sell it.
Since starting to work with authors as a book coach and mentor, myself and my business partner
David Hambling have offered advice and guidance, not only how to write a book but also how best to launch, market and sell your book.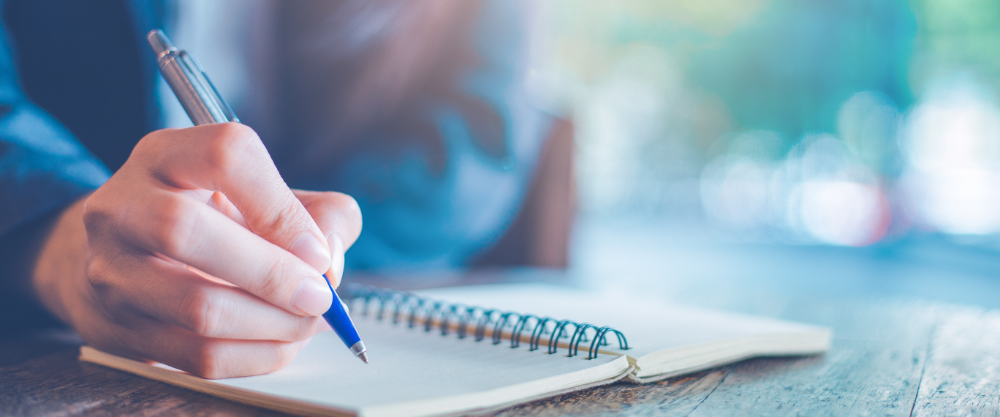 Here are 7 Key Things You Can Do To Launch Your Book:-
Start talking about it on your social media platforms as soon as you start writing it
We all have a back story and a book 'Why'. Let your audience know why you are writing your book and share the journey of writing it. A great 'back-story' can really help sell a book when it appeals to our emotions. When we open up about who we are, what has got us to where we are now, it makes the journey and your book more interesting. 'People who are like me, like me', so don't be afraid to share a little of who you are, your challenges in life as that's what has helped you to write your book. People who have experienced similar to you will be drawn to who you are and most likely, what you have to say in your book.

Get yourself some trusted 'Beta Readers'.
Beta readers are people who you know, like and trust to read your book as you write it. Whilst you can pay for beta readers too, we'd recommend getting 3 people to read it and give you feedback. When choosing those beta readers, choose wisely. We recommend you will have one who will give you honest feedback, that one person you trust to be truthful. It's best for them to tell you what's wrong with your book, vs waiting for your book to be in the hands of readers who have paid for it and spot the plot flaws, typos and grammatical errors.
Your Book Cover is your selling page.
Your book cover is the first thing that will attract a reader to your book. What makes you take a book off the bookshelf when you buy a book? Take advice on what makes a good book cover. Keep the design simple, clean and easy to understand. Make it wysywig 'What You See Is What You Get'.
Back Cover Blurb
The second thing a buyer does when they pick up a book from the bookshelf is to turn it over and read what's on the back cover. This is called back cover 'Blurb'. It's your opportunity to tell the reader in a few short sentences, what your book is about. If it's a subject matter book – what are they going to be able to do or learn from having read your book. What are the benefits of buying it and what problem is it going to solve? If it's a work of fiction, think carefully about what you tell them on the back cover as you only get one chance to get it right. What will 'hook' them in?
Get Some Mock Ups Made
'Mock Ups' are graphics that take your simple pdf book cover and make it look like a real book. There are many packages on google search that are easy to use and are reasonable in price. You can place your book in various 'scenes' that will help your ideal reader identify with it and want to buy it.
'Annie The Ant' by Dawn Downes and Norma Cooper is a great example – you can see it here and here's another example of how to make your book stand out. You can also make gifs and video intros too.
Your Email List
If you've not got one, it's a must. Whilst you might have a great following on social media, it's not a good idea to put all of your eggs in one basket. You might be active on more than one platform but do you really want to rely on social media to help sell your book given recent events? Imagine any one of those social platforms going down on your book launch day! You'd be devastated! Get your e mail list up to date and get an e commerce plug in set up on your website. That way you can always fall back on your e mail list and being able to tell everyone by e mail that your book is being written, share book cover reveal posts and finally the book launch and most importantly, where they can buy or pre-order. It might take a while to build up a decent e mail list and yes, there's GDPR to think about, but start small and grow your list. In a short space of time, your e mail list will grow, you'll have built a loyal, supportive auidence who are interested enough to read your e mails, share your journey, support your book launch and buy your book.
The Best Place To Launch A Book Is In A Book Shop!
Would you believe it? Sounds obvious really doesn't it? You don't have to spend a fortune on 'book launches' unless you are already famous and want to show off. But even famous authors don't necessarily spend much on their book launch as they already have an e mail list and raving fans, eager and willing to buy their next book. Do your research and find out where the nearest independent bookshop is and go and talk to them. Find out if they are interested in supporting you, a local, newbie author. If they are interested in supporting you, work with them to organise a book signing and get your Book Press Release ready – this is a one pager that outlines the most important messages to convince the bookshop owner that your book is worth featuring. (include a photograph of you, a description of your book along with details of the book, what it's about, how big it is, why you wrote it, pricing, launch date, etc) and go and talk to those bookshop owners.
Launching a book is another aspect in the writing journey. It's like anything else that you learn in life, it's a skill that with practice can help you to launch your book without having to invest too much money. But you will have to invest time and effort. Here's two recent books that we have worked on and helped the authors to launch.
Annie The Ant – By Dawn Downes and Norma Cooper
Norma, 83, is using her family to get the message about this lovely book with a pre-launch copy added to Kindle to help get the message out about her book. It was a story that her daughter used to tell her grand-daughter. Dawn a well known lady who worked in Hospital Theatre died from Covid in 2021 and so this back-story is important to tell. Norma and her family have made a good start with marketing and launching their book.
You can pre-order it on kindle here for just £4.99 – all profit from the sales will go to charity to continue Dawns' legacy.
Fun Feasts For Lunchboxes – by Elnette Parsons
Elnette has decide to use her website to launch 'Fun Feasts For Lunchboxes'. She has added an e commerce plug in so that she can sell it directly, which means she'll keep more of the profit. This is always a good idea as like I said before, if you rely on social media and the sites go down, your book launch will end up flopping through no fault of your own. They are by no means perfect, but the authors have both made a great start in geting their book out into the world. Launching a book isn't easy, but then neither is writing your book and you've already done that. Book launches and the planning behind them is just another aspect to becoming an author and giving your book the very best shot of being a success is going to be just as important to you, as actually starting the journey of writing it. If you'd like help with getting your book written and self-published, please get in touch, we'd love to help you.
Have you enjoyed my blog post? Then you can find more helpful guides and articles in my blog. Want to know more about Write My Book? Or want to speak to me about my services? Get in touch, and we can have a chat!